Random Facts About Tay Tay
She was born and raised in Chicago and is a cubs fan!

She was raised in a Baptist home

She graduated high school in 2005 and college in 2008

She has her Bachelors degree in theater

She's a sagittarius

She gets a manicure and pedicure every 2 weeks

She enjoys running half marathons

She lives in Tampa

She has a real-life foot and tickle fetish

She has 1 furbaby, a yorkie named Cleopatra

Her feet are size 8

Her most ticklish spot is her ribs

She donated 14 inches of her hair to locks of love

She cannot cook, at all! But is a very good baker!

Her dream is to be on Howard Stern

Her #1 career goal is to be in Penthouse
She sells her used personal items (shoes, socks, pantyhose, undies, bows/flowers)

She loves gifts from her fans!!!

I would love to be in "Inked" as well as "Tattoo & Tentacles"!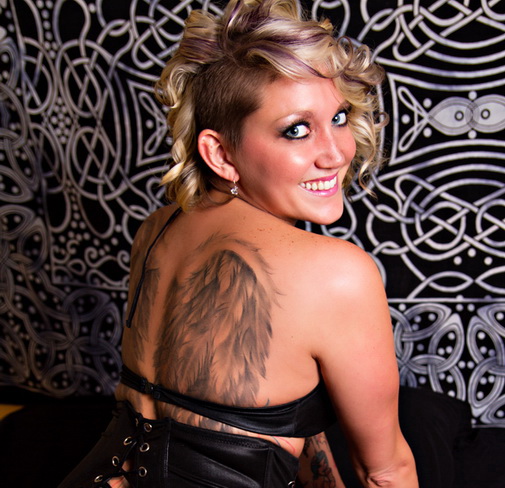 How Taylor came up with her alias
"I was out on a boat with my girlfriends one summer and we were about to go out to the bars... we all joked about having 'fake names' to give the men we met that we didn't like. Mine was Taylor from the time I was in jr. high when I would go to summer camps and met the annoying boys.

I always asked to be called 'Tay' for short. My friends said I needed to have a last name too but I had no clue how to pick a last name!!! They said they chose theirs based on their favorite desserts! Mine is icecream. They asked what kind... I replied, 'sorbet!' They asked what flavor. I said, 'raspberry!!!' And right then found my new 'fake' last name, 'Raz, Taylor Raz'."